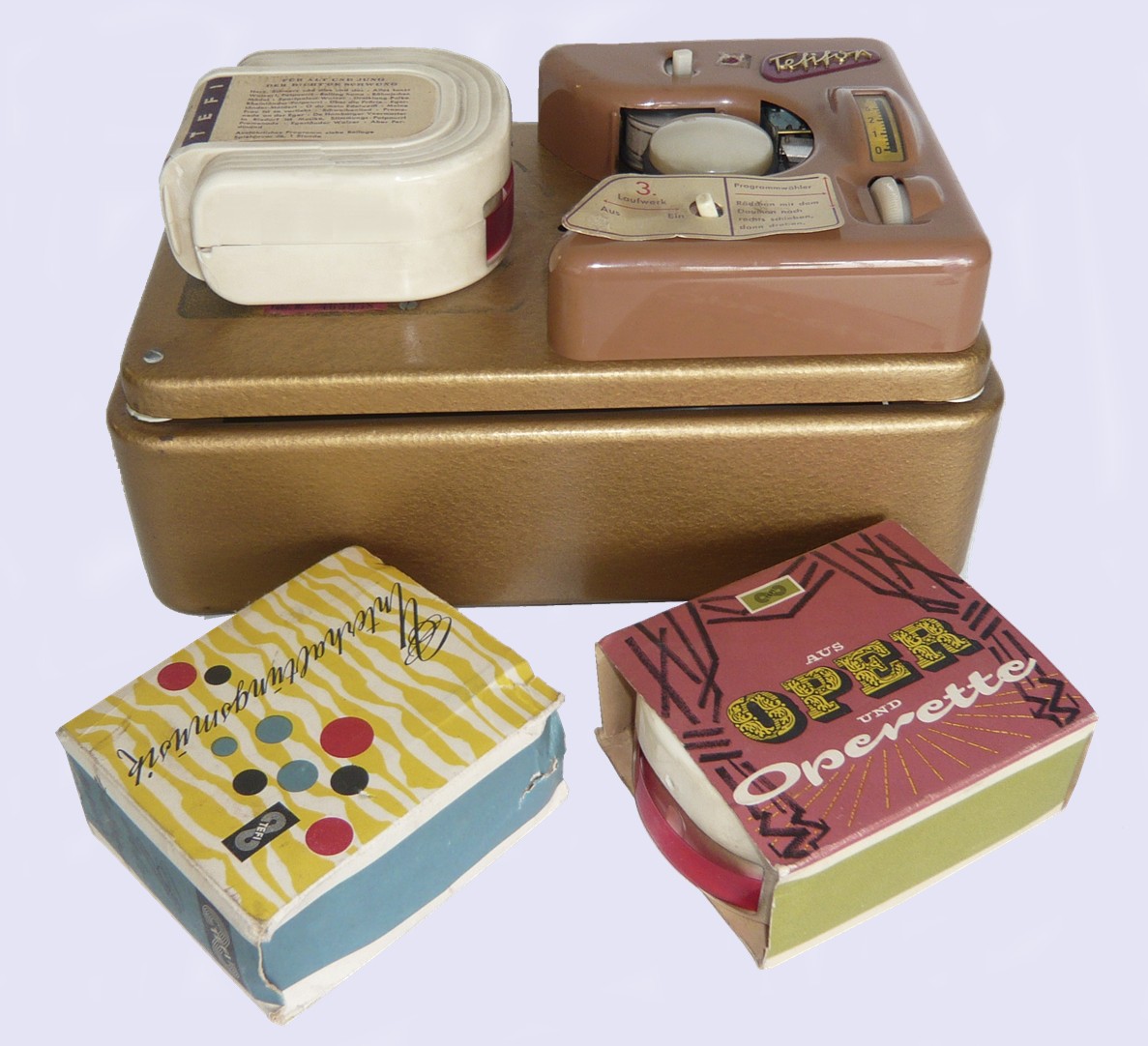 Image Title
Tefifon KC1

Image Description
Tefifon KC1

Year
1956 – 1959

Element
Tefi crystal

Speed
19cm/sec

Serial
465958

Data
Flexible endless 16 mm grammophone tapes in cassette.
Plays 1 h with regular, 4 h with long play cassette.

Album Title
Tefi

Album Description
Tefi-Werke GmbH & Co. K.G., Porz.